Reflections of the Lost Diggers of Vignacourt – Melbourne
To mark the Centenary of WWI, 100 Melbourne clients of financial group Crowe Horwath and Findex attended a special viewing of Melbourne artist George Petrou's 'Reflections of the Lost Diggers of Vignacourt' in Melbourne.
The collection of 14 detailed portraits of diggers was a deeply moving personal experience for the artist who has a deep passion for WWI history.
The guests were treated to a special presentation by Ross Coulthart who was instrumental in finding the original glass plates in the small town of Vignacourt when working for the Sunday Night program on Channel 7.
Dean Mighell was the second speaker who gave a moving detailed account of one of the featured soldiers, John Edward 'Tiny' Falloon.
All in all it was a magnificent night, a room filled with great emotion and interest surrounding this fascinating WWI story.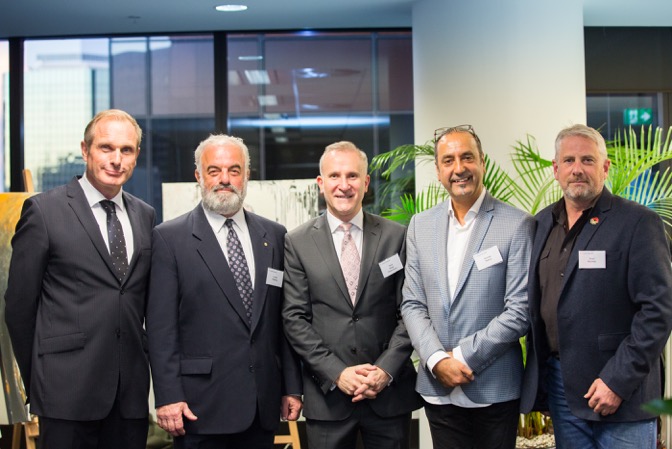 Above Photograph: Ross Coulthart, Lambis Englezos, Terry Paule, George Petrou & Dean Mighells
Back To Blog